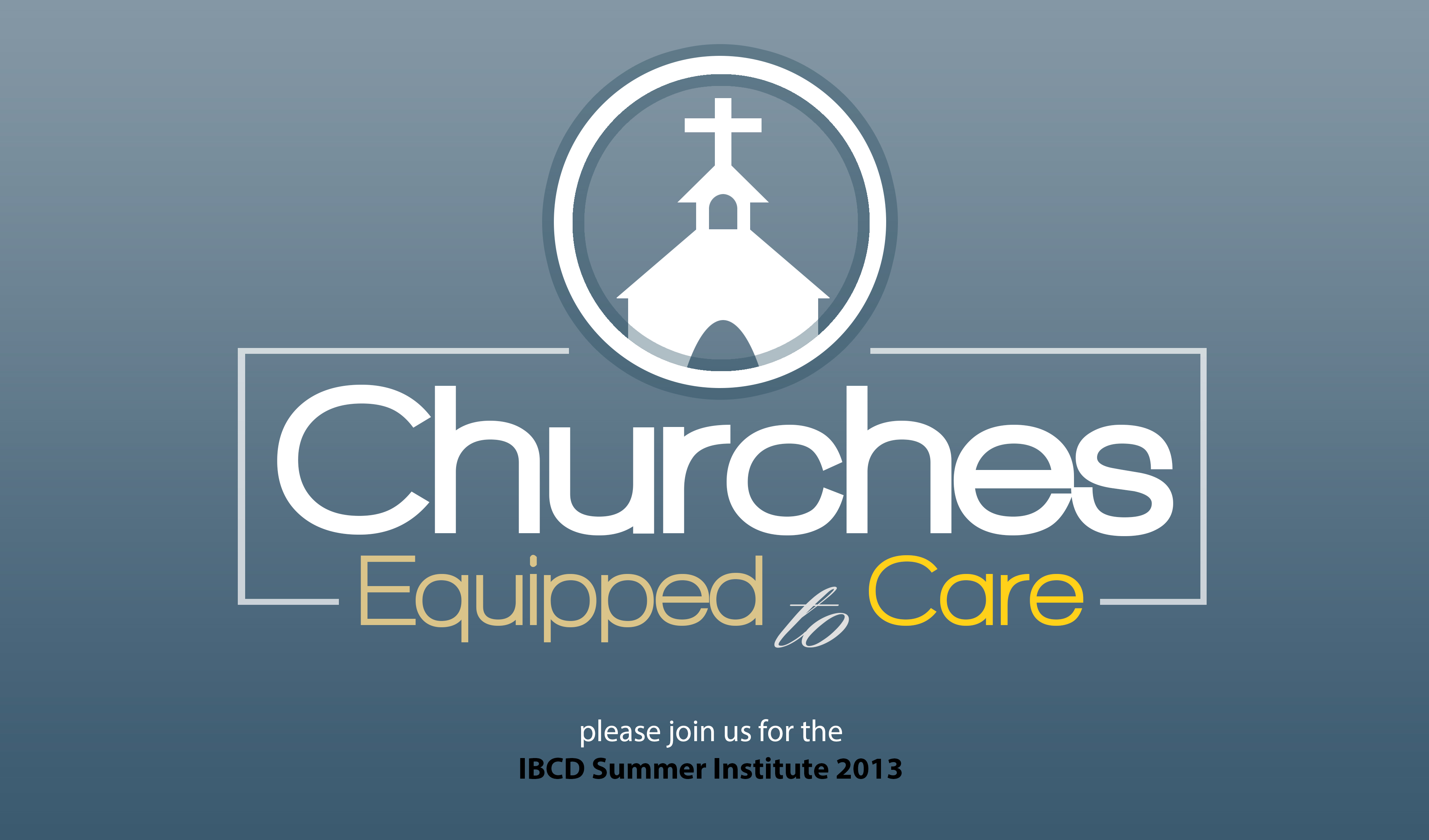 June 27-29 2013 - Escondido, CA
At IBCD, our passion is that churches would be filled with people who care for one another and are equipped to help each other through life's struggles with the Word of God. People often ask us, "How do we cultivate this atmosphere of one-another care in our own local church?" We've designed the 2013 Summer Institute to explore the various aspects involved in answering that question.
Rates

early-bird

(before 5/7)

regular

(before 6/11)

late

(after 6/11)

Main Conference
Per-Person Registration
$110
$125
$150
conference group rates
groups of 5 or more
$105
$120
$145
groups of 10 or more
$100
$115
$140
Pre-Conferences
Care & Discipleship Level 1
$125
$150
$175
Care & Discipleship Level 2
$125
$150
$175
Women's Pre-Conference
$45
$55
$65
complete list of speaker bios and workshop descriptions can be found here

Advertising Info
1/2 Sheet Flyer
(2-sided)

8.5x11 Poster
11x17 Poster

Announcement Slides

(1280x720)

(1024x768)

Bulletin announcement:
Do you want to know how to better help other believers in your life with their struggles? Do you want to help your church grow as a place of one another care? Don't miss the IBCD Summer Institute where we will see how God wants to use you to help His church be a place of help and care for the struggles of life. The main conference is June 27-29 in Escondido, CA. There are also 3 great pre-conferences. For more information and to register go to www.ibcd.org/summer-institute.